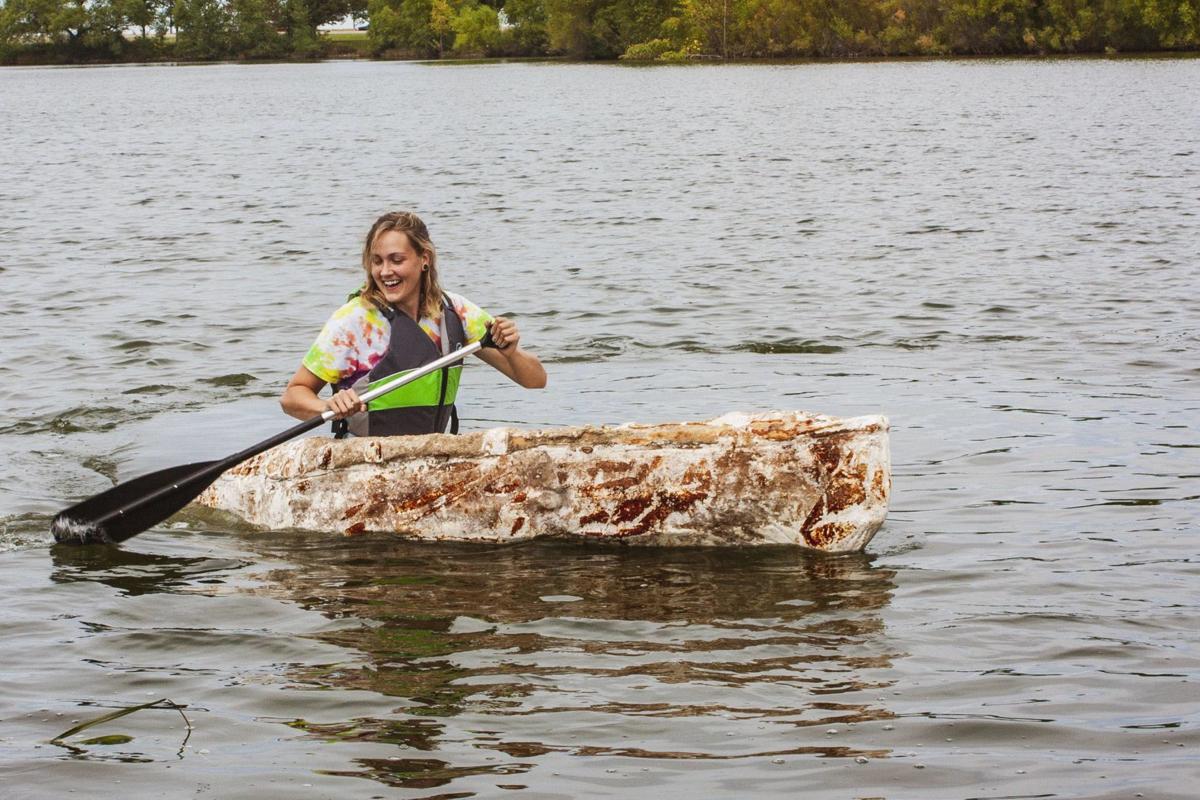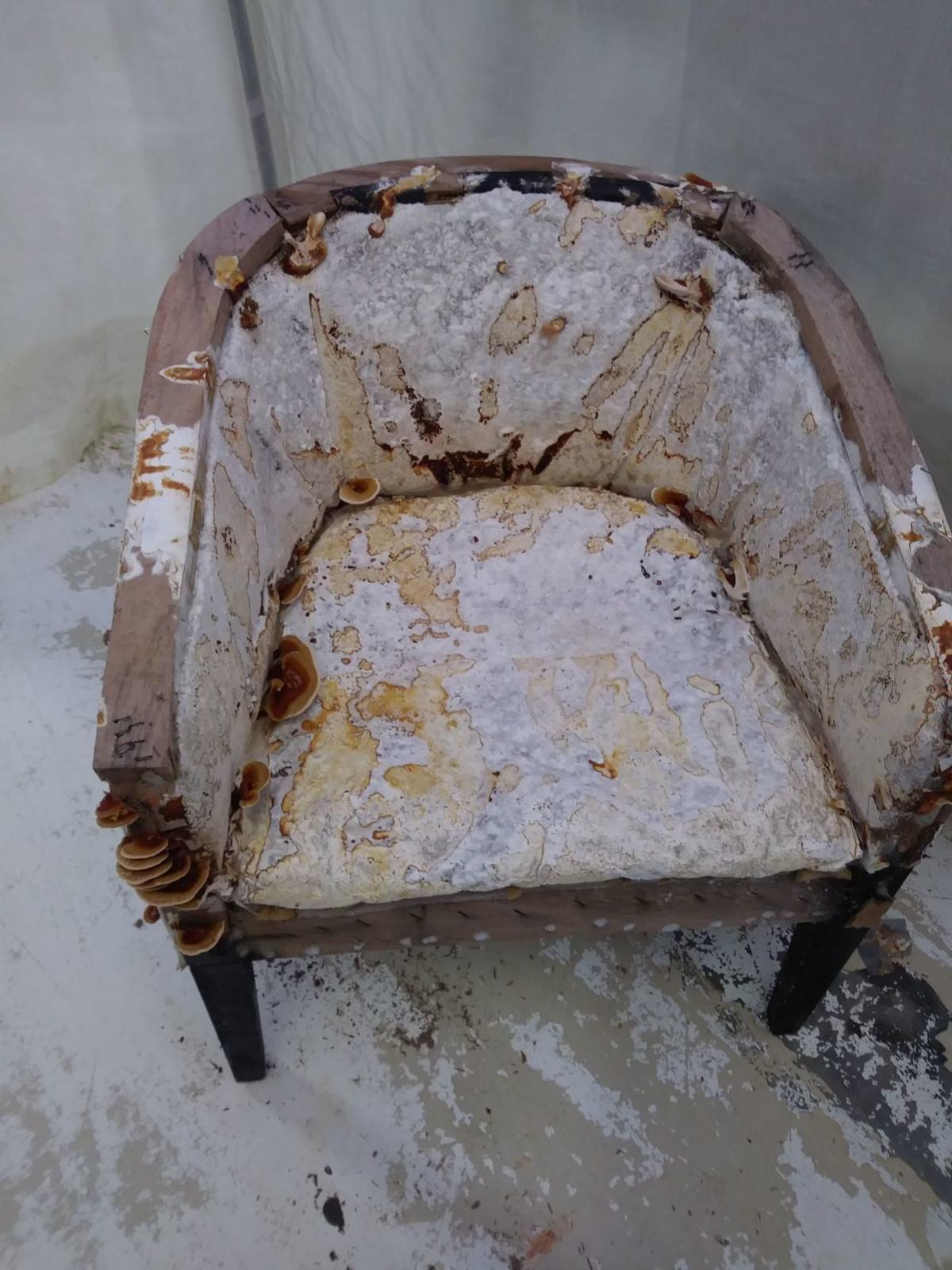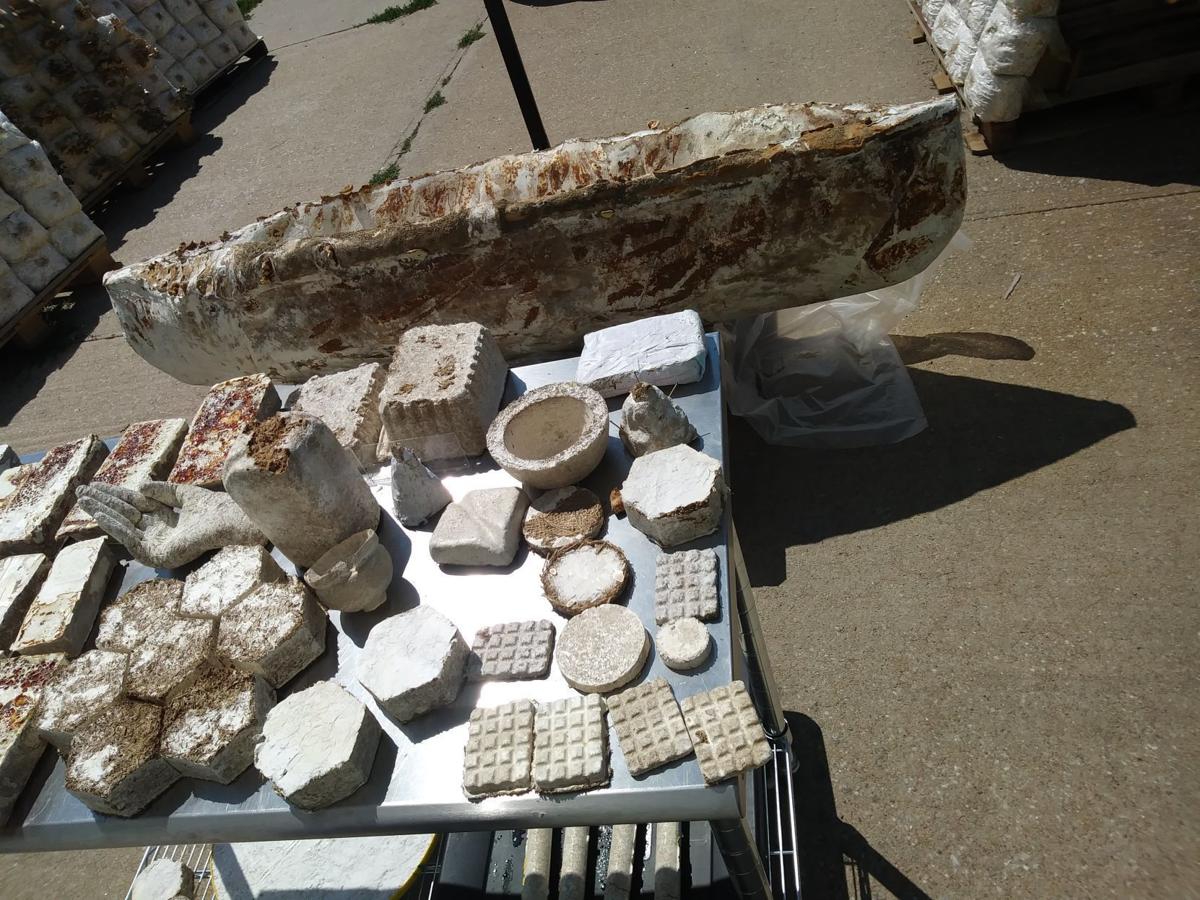 HANNAH SCHRODT
Columbus Telegram

COLUMBUS — Katie Ayers has a thing for fungus. Where some find it to be cringeworthy — think of a block of cheese left in the fridge for a year — she sees potential.
Through her passion for science, the Columbus resident and Central Community College-Columbus sophomore is using fungus to better the planet.
She's been using fungi as a building material. She's constructed a chair, bowls, plates, a canoe and even a hand.

UNL student-developed app helps businesses stay connected with customers
"It all started with a documentary and it never stopped," Ayers said, noting that her fascination with the organism began about 2 years ago.
Ayers said fungus is an important partner in fostering agricultural growth because fungi take in the carbon that plants produce during photosynthesis and release nutrients back to the plant.
"Fungi are responsible for our fertile soil in Nebraska," she said.
Ayers is probably most recognized for building a functioning canoe out of fungi. NBC News recently spotlighted that project on a national broadcast.
She spent three months drawing up blueprints for the canoe, which she calls myconoe — myc is derived from the Greek word mykes, which means fungus.
Ayers built it by constructing a wooden skeleton, then inserting mycelium, the main part of a fungus, along with a food source.